Planning a party but stuck for ideas? Need a last minute costume? No clue what to do with your pumpkin? Here's 3 solutions to make your Halloween spooktacular, smart and sustainable.
1. SET THE MOOD.


Lighting is an easy and instant way to set the tone for the evening.
Be the coolest and creepiest house on the street. Turn your Accio Mood light to ghostly green, pumpkin orange or eery blue – you can create the perfect vampire vibe with the simple use of colourful smart lighting. One tap on the Accio app and Halloween heaven is ready! Be like a witch and change colour throughout the night. Cast a spell and say "Alexa, turn my light to green!"
2. PULL ME OUT OF A COSTUME HOLE…
Stuck in a costume coffin? Here's some easy peasy costume hacks.
Get creative, thrifty and eco-friendly in one go! Don't spend a load on a costume you'll wear once. It will only sit in your wardrobe until next year, and by then you've forgotten you have it anyway. Devote a bit of time, shop in your own wardrobe and believe me, you will have so much more fun making them than just buying one off the internet. "I have no time!" We hear you! The solution: a disguise with items that EVERYONE will have in their wardrobe:
1. Witch with a twist. Obvious but a CLASSIC. All you need is a black outfit. A dress, skirt and top, jeans, jumper – all good. Long rain coat? Doubles up as a cloak. Potential makeup: Red lipstick and dark eye shadow. Black boots; flat, heeled, chunky, Doc Martins, any would work. Back comb your hair. Take it or leave with the hat; it will only get left behind anyway.
2. History of Magic student. Shirt, tie, grey/black trousers. You could be Ron by writing a big R on a piece of paper and pinning it to a woolly jumper. Or Harry with a pair of specs and a drawn on lighting bolt. Pick up a stick from a fallen tree. Done and dusted.
3. Cat with no mat. Simple, lazy and purrfect for a quick 30 second change. Wear all black. Cat eyeliner. Dark lipstick. Form your ears from either a headband and two bits of paper cut into triangles or make two space buns on top of your head using your hair! For the tail, a pair of tights to the rescue.
4. Ghostlike. Sheet with two holes? I mean, only if you've got an old sheet, otherwise what a waste of bed linen! Why not get a little more inventive? Grab some talc (or even sun cream) and cover your face for a ghostly look. Grey eye shadow round the eyes and around your lips. Sorted.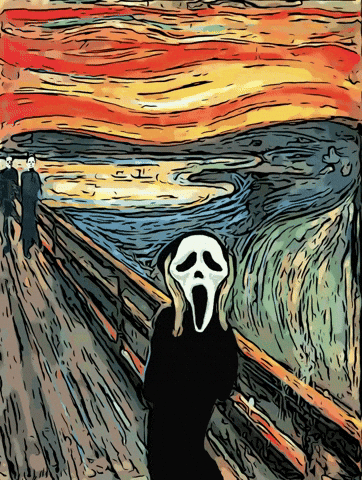 3. MAKE SOME PUMPKIN MAGIC!


Pumpkin carving: "The work of the devil!" all parents exclaim. The smell and mess of the pumpkin haunts us all. There's a tiny part of you that loves it though, right?! Unfortunately, pumpkin waste is scarily huge; approx 18,000 tonnes of perfectly edible pumpkin is discarded in the UK!
Here's how to not waste your pumpkin:
Snack attack - Pumpkins seeds are totally edible and absolutely delish as a savoury or sweet snack! Replace the popcorn and bake the pumpkin seeds in the oven for twenty mins on 170 with a little oil, salt, cinnamon and sugar or paprika for a different movie munch.
Roasty for Ghosty - Chop, season and bake the pumpkin for 40 mins on 180 degrees and eat either as a roasted veg or blend with stock into a yum autumnal soup.
Compost - If you've got a compost in the garden or a site nearby, take your leftover pumpkin to be composted. Easy and eco-friendly. Remove any wax or candles, smash the pumpkin into smaller bits, cover with leaves and let nature do its thing!
Whether you're (g)hosting a party, having a ghouls night in or a monster movie marathon, have a spooky, sustainable and smart timewarp!
Try our Mood lights for Halloween and you'll be using them until Christmas (and beyond!) 😉